Stanley International Betting
Design the UI of a virtual football betting product: Trident.
€5 Million in revenue generated in a month in 4 shops located in Denmark. 
25% of Stanleybet International Betting's retail revenue.
Trident is a virtual football betting game that is displayed in Stanleybet shops across Europe. Users bet on virtual football games as if they where real. Trident is a product that is customisable and is then sold on to other betting companies around the world. 
Displaying large amounts of static and live data and virtual games this posed an interesting challenge. Users being able to read the information quickly to place a bet is vital.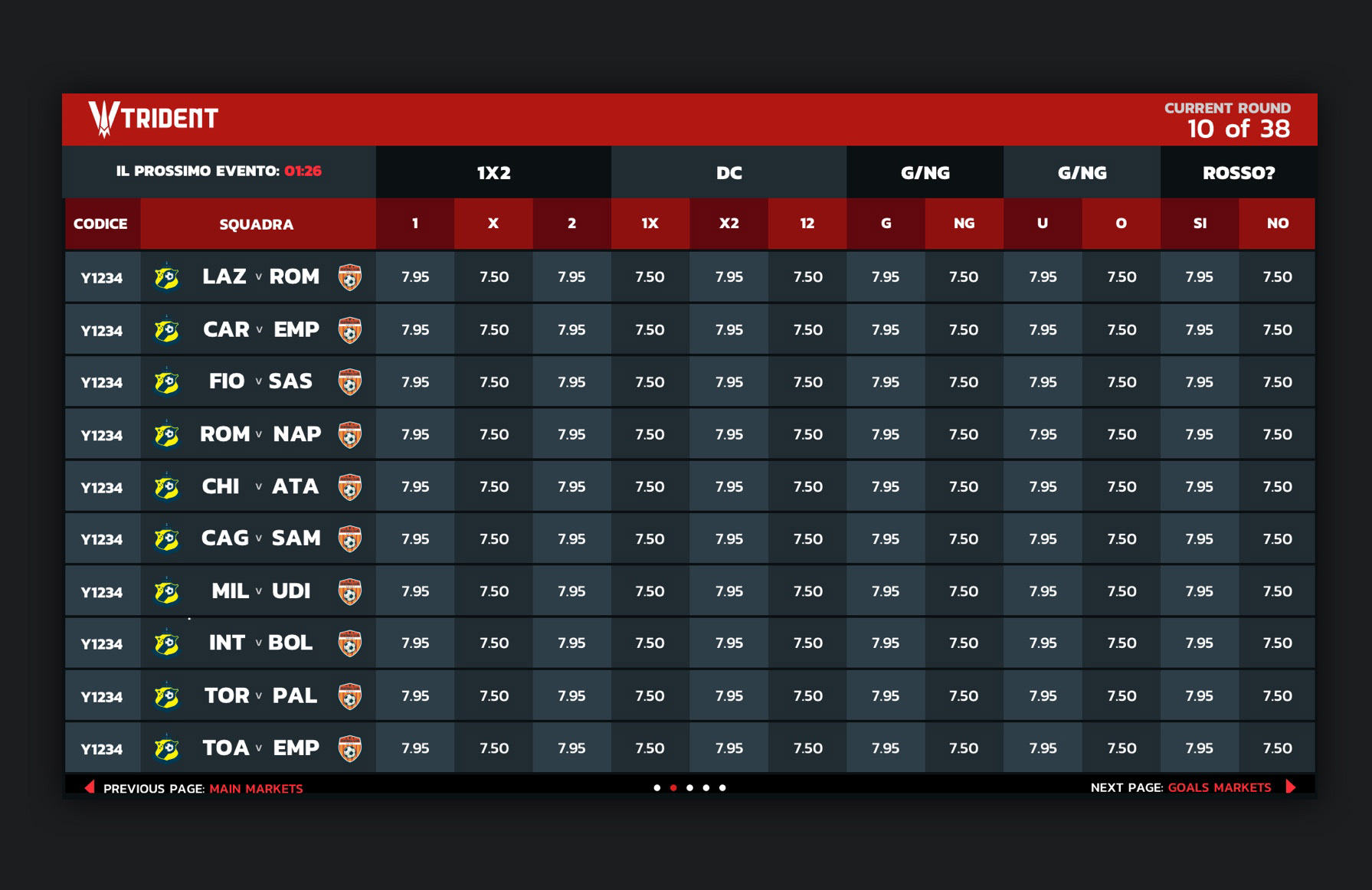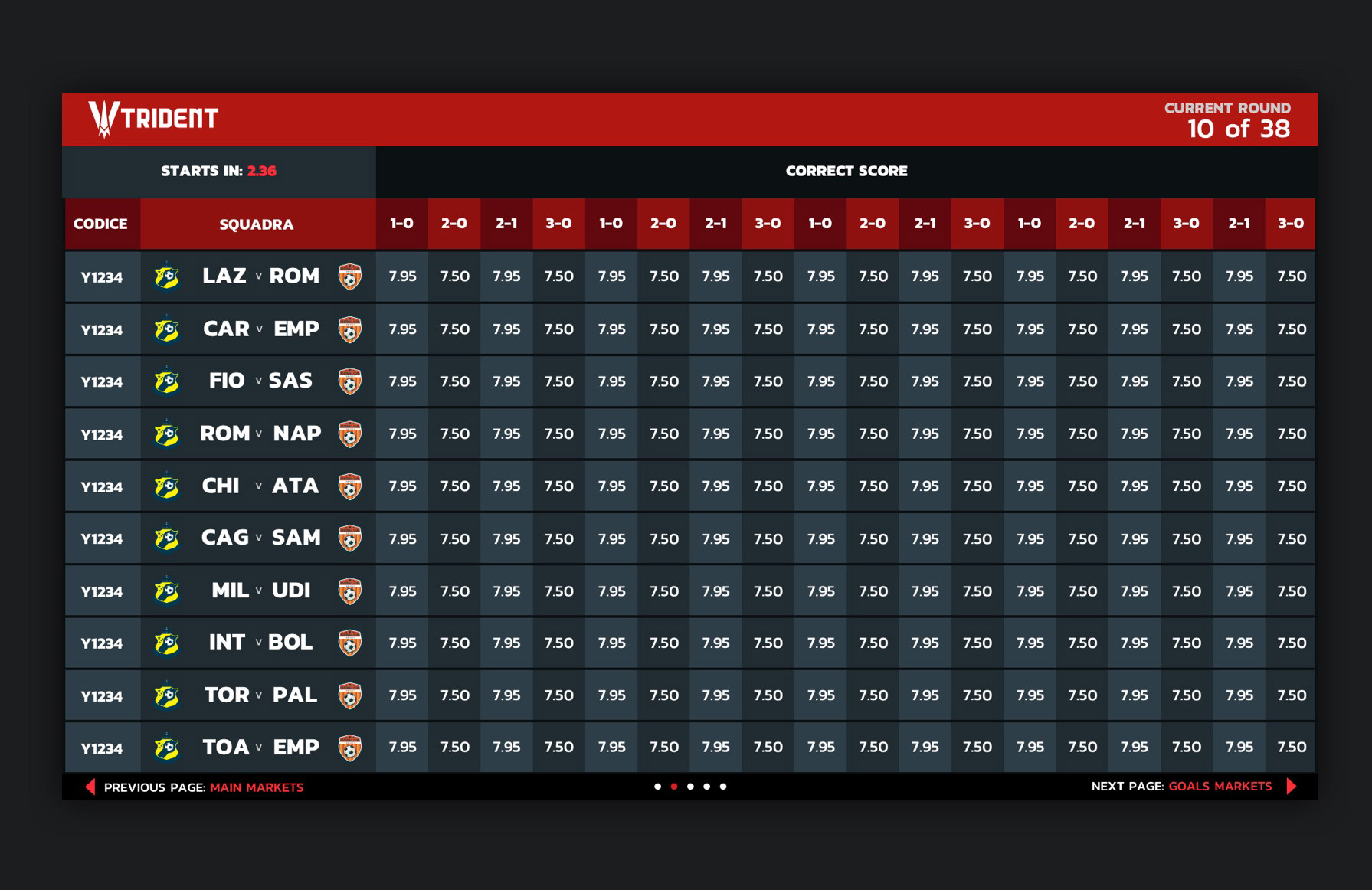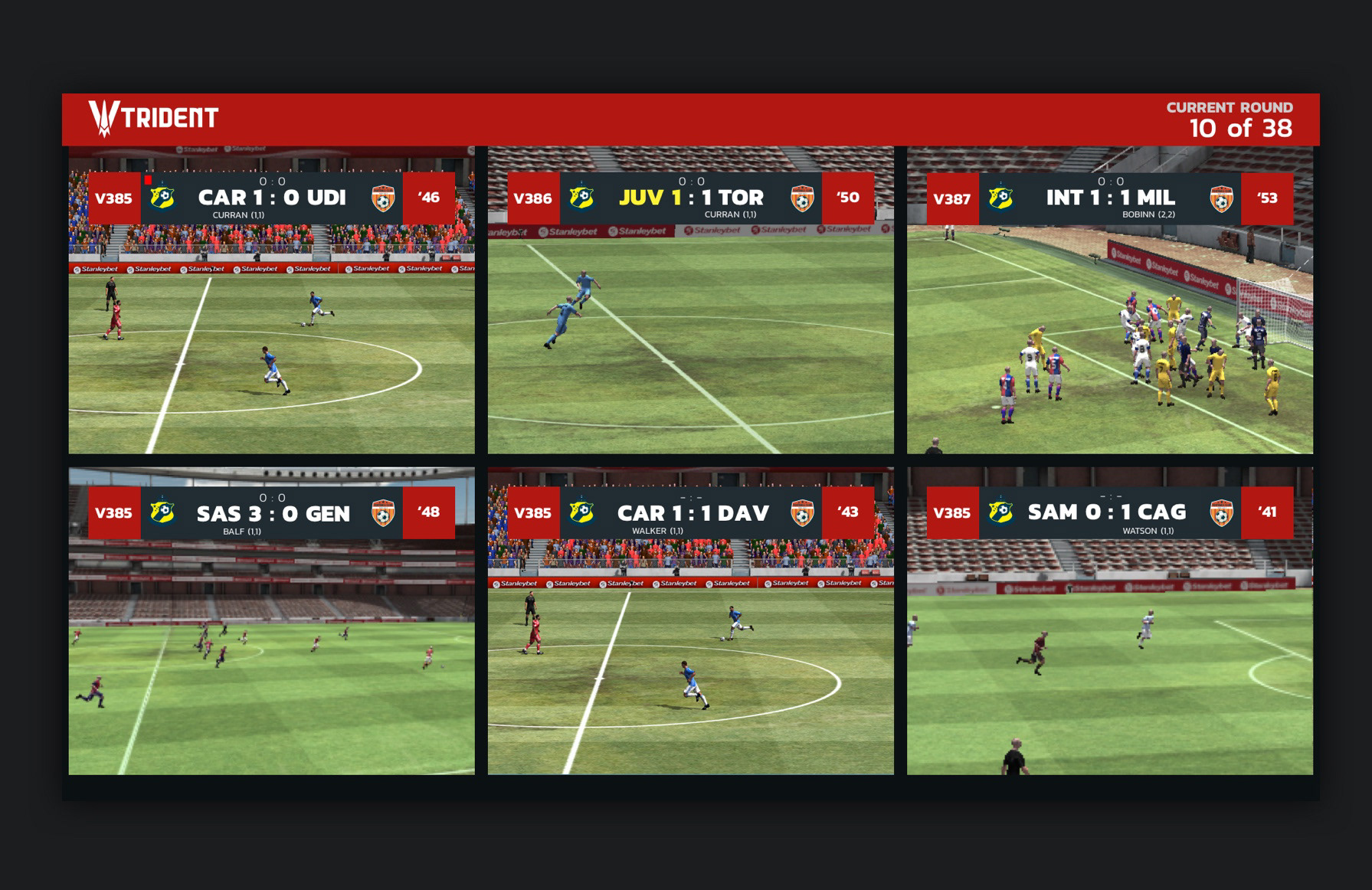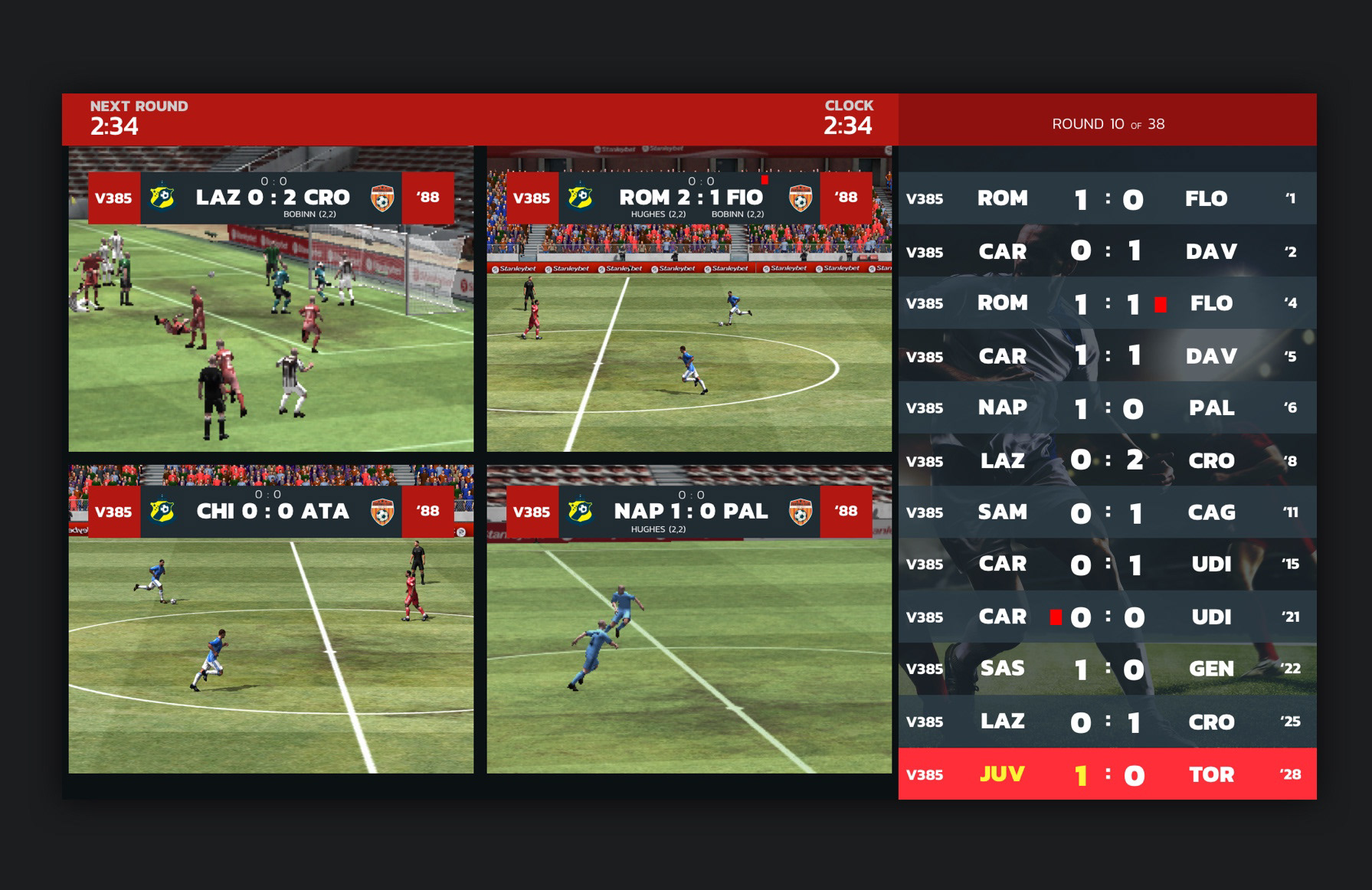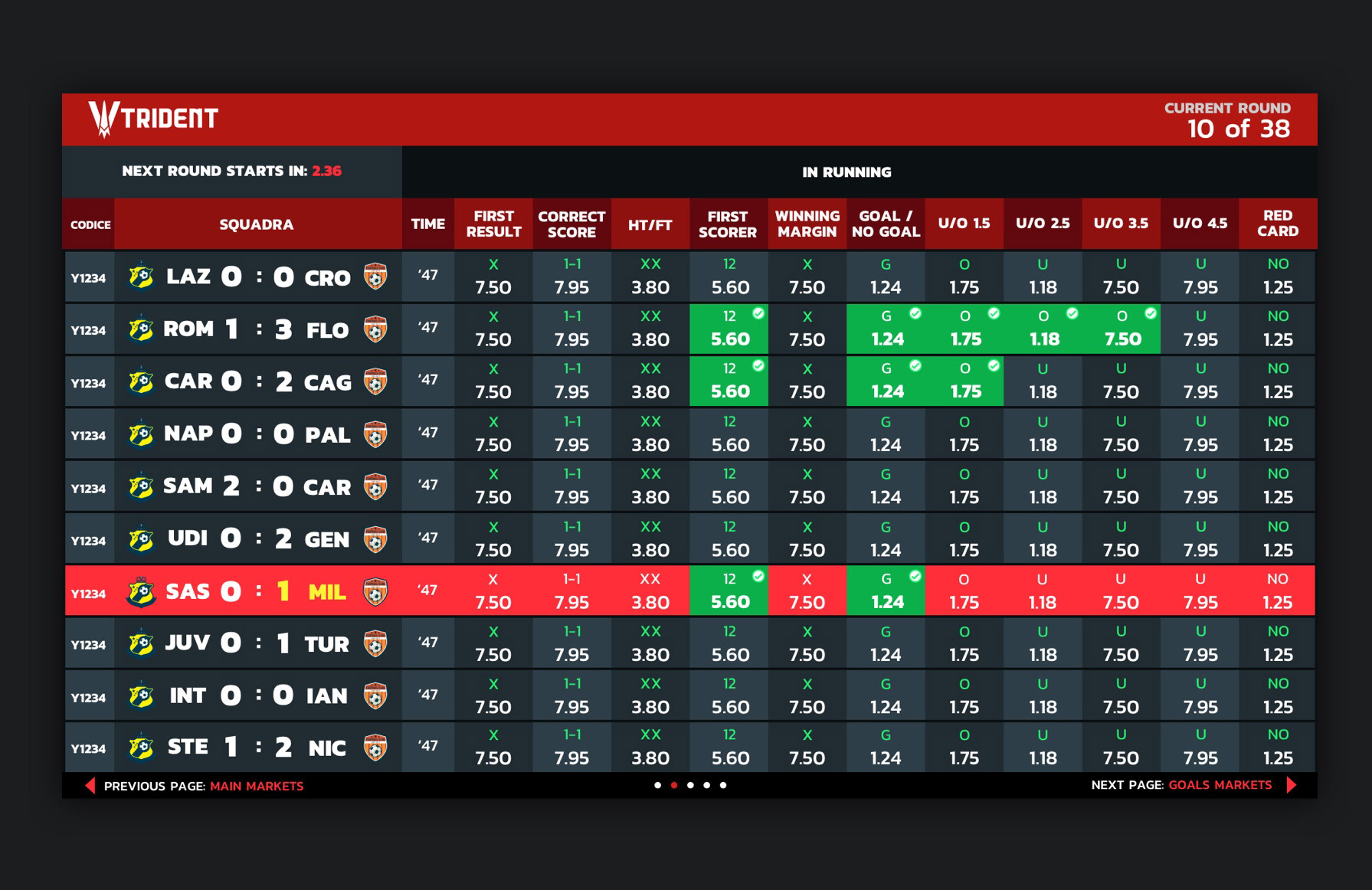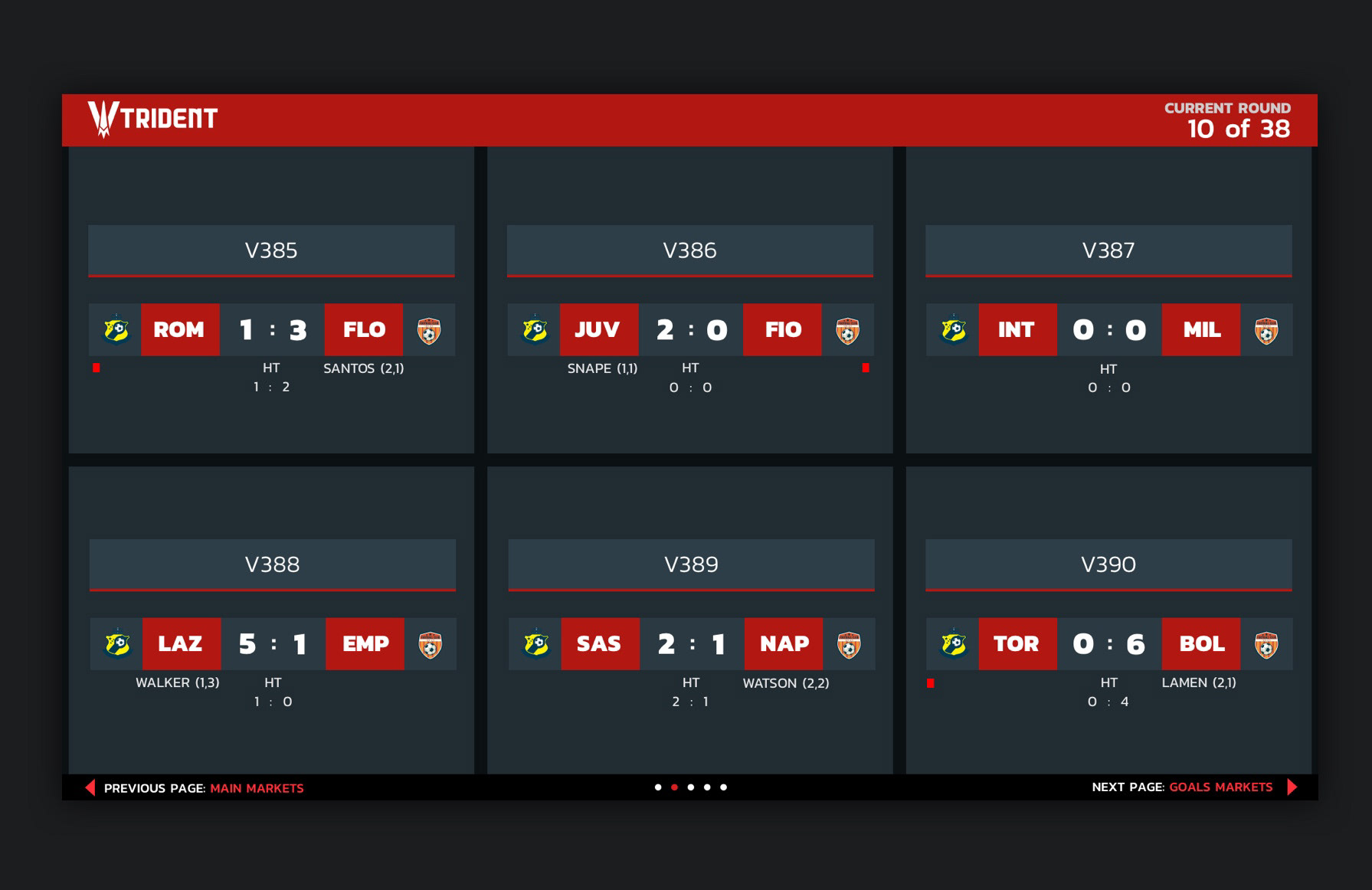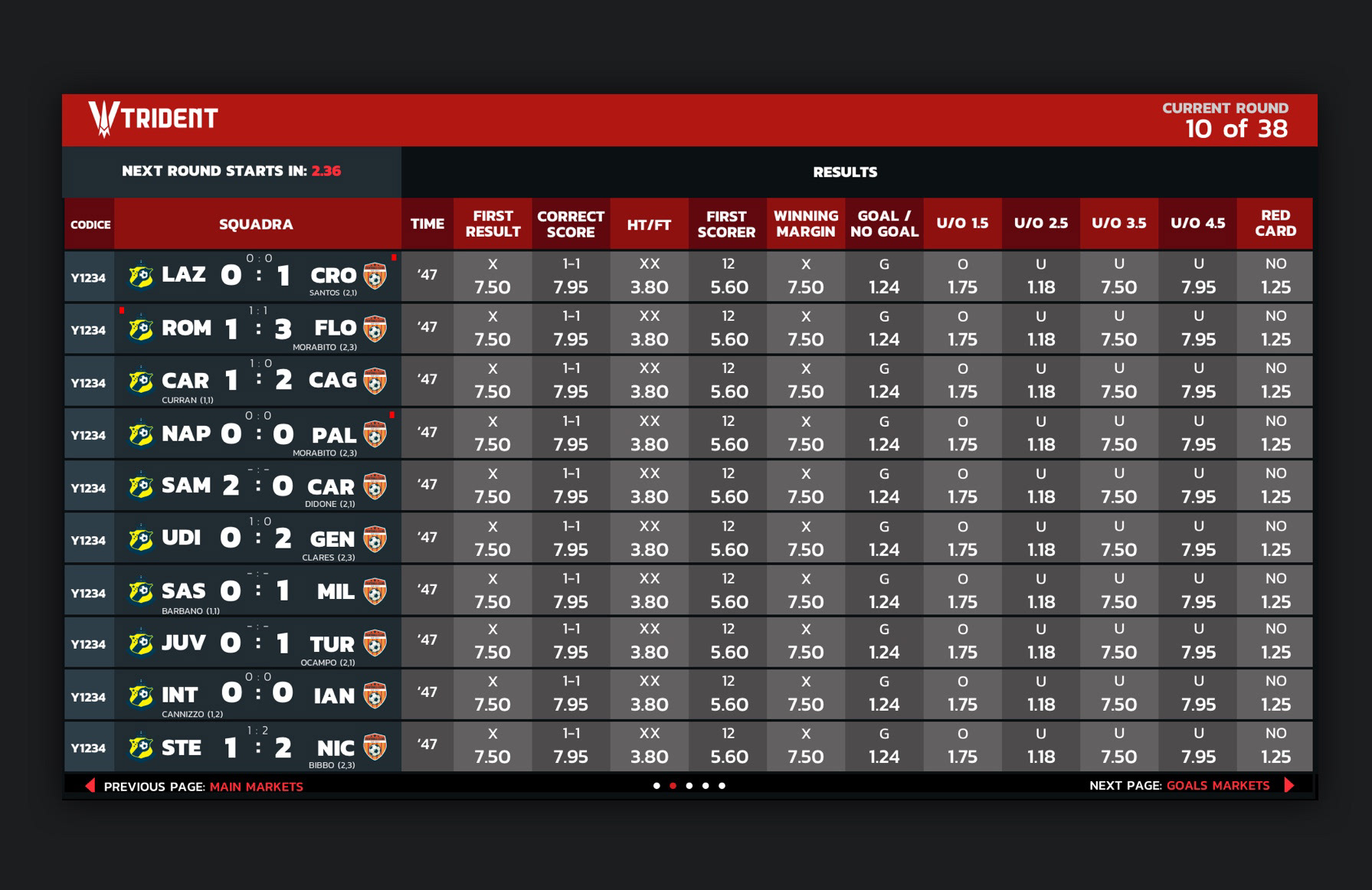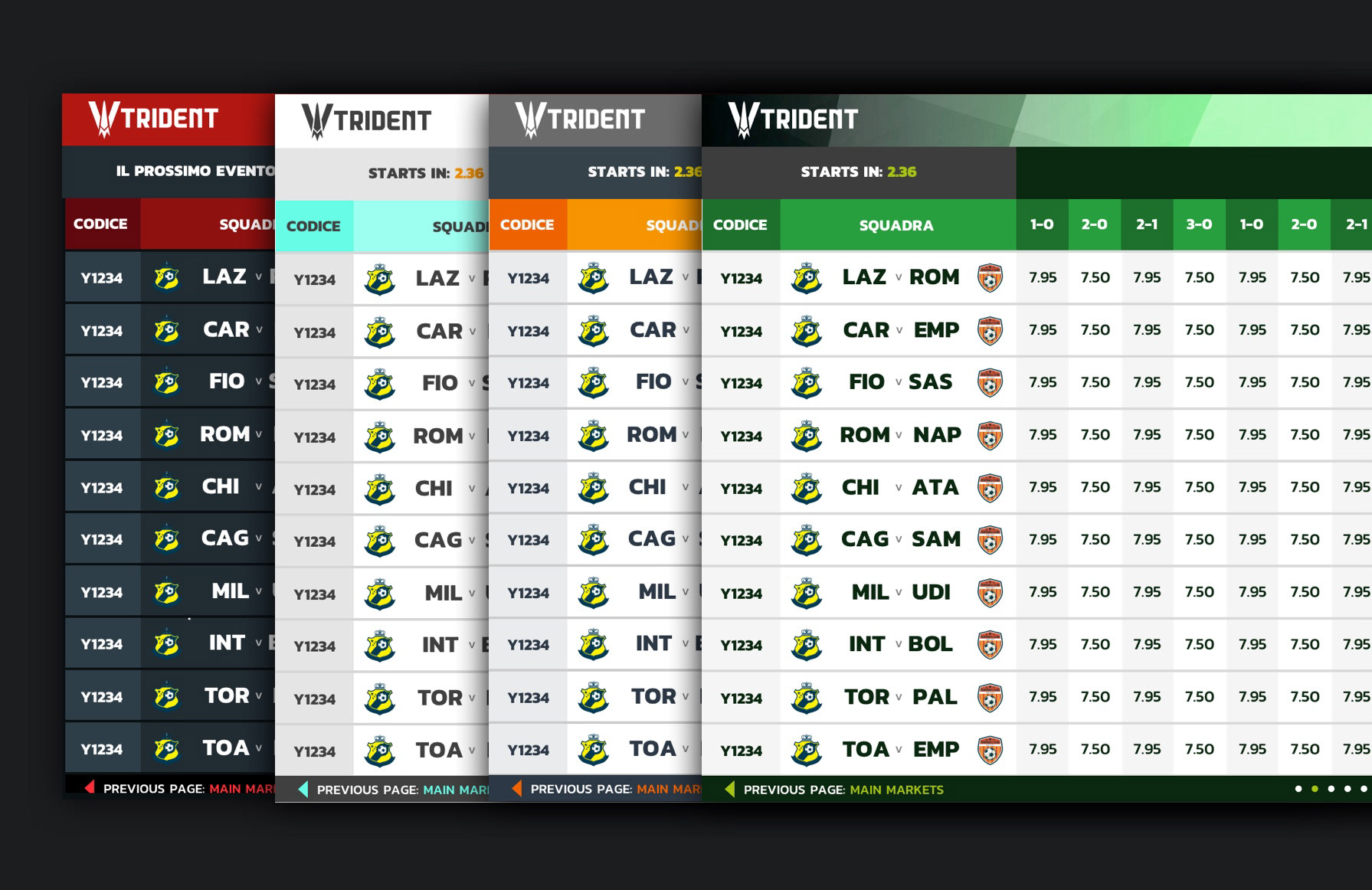 Sketch, Adobe Illustrator
Ideation, Research, Wireframing, UX Design, UI Design, Visual Design