Create an IOS and Android app for tourists to help them explore Liverpool.
Through a city wide promotions and advertising campaign
10,000+ Downloads in 6 months
20% of downloads outside the UK
Originally this started off as an AR project, the plan was to have markers around the city outside the various city landmarks and the user would scan this and be presented with various content and videos about the landmark. After prototyping and testing this it became clear that it struggled to keep user engagement mainly due to the scanning and having to follow a map of where the markers where just too much for the user to do. 
We decided to simplify the app by making it location based. Instead we used the current location of the user to make an ordered list of what was immediately around them so they can discover the nearest things immediately. We split this into 5 sections: 
Now
: categorised places and events closest to the users location.
Discover
: itineraries and 'experiences' that planned a users day based on themes they may like as well as articles and interviews (Voices) form prominent Liverpool figures and locals about what they like to do and where they like to go.
Guide
: categories of things to do in the city broken down into a helpful list. 
#itsliverpool
: the #itsliverpool hashtag aggregated from Twitter and Instagram so users can see any impromptu things going on and get inspiration from others of things they can do. 
My Liverpool
: A place to save and rate the places they have visited and allow them to build their own Liverpool itinerary and share this with others.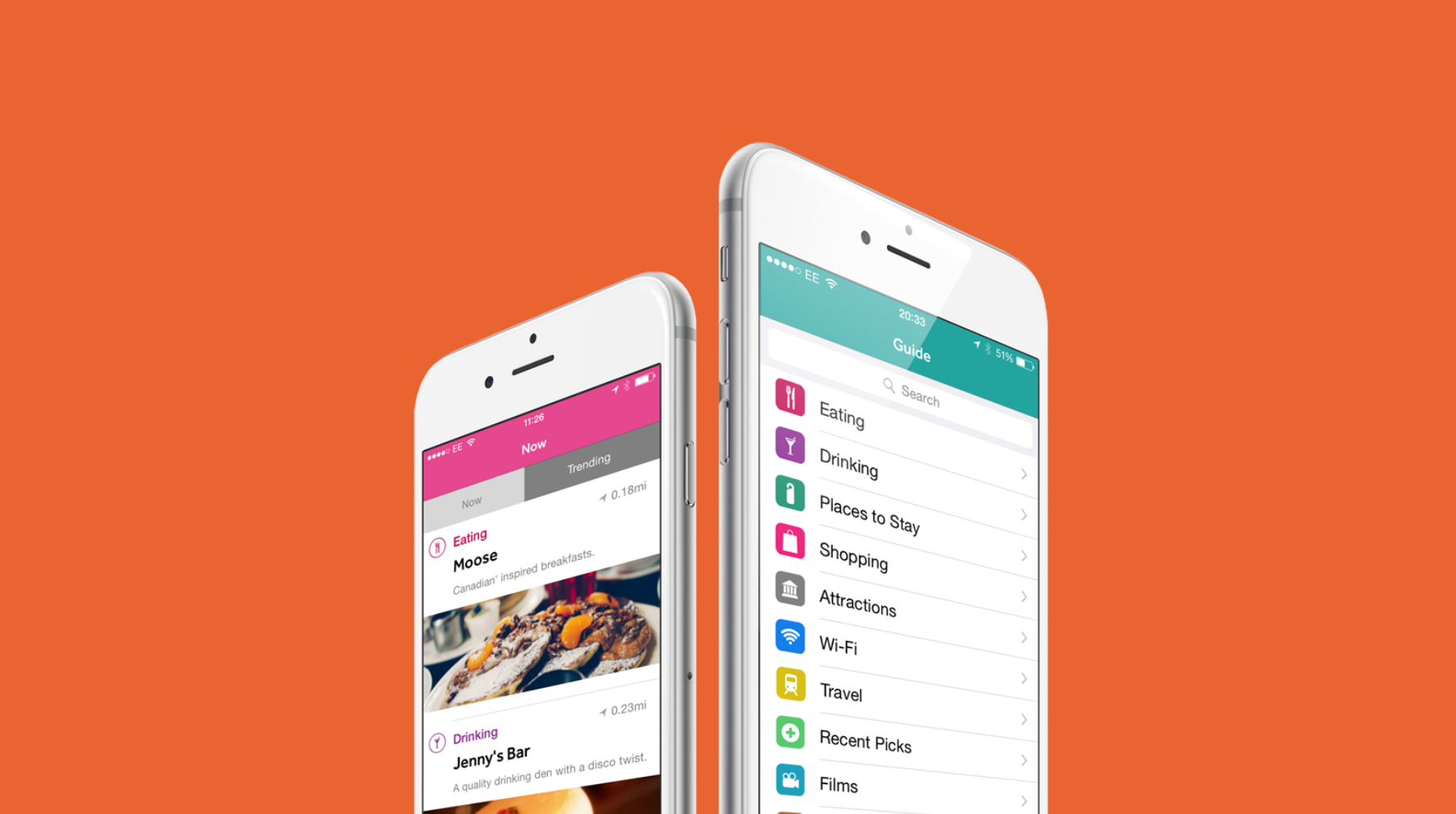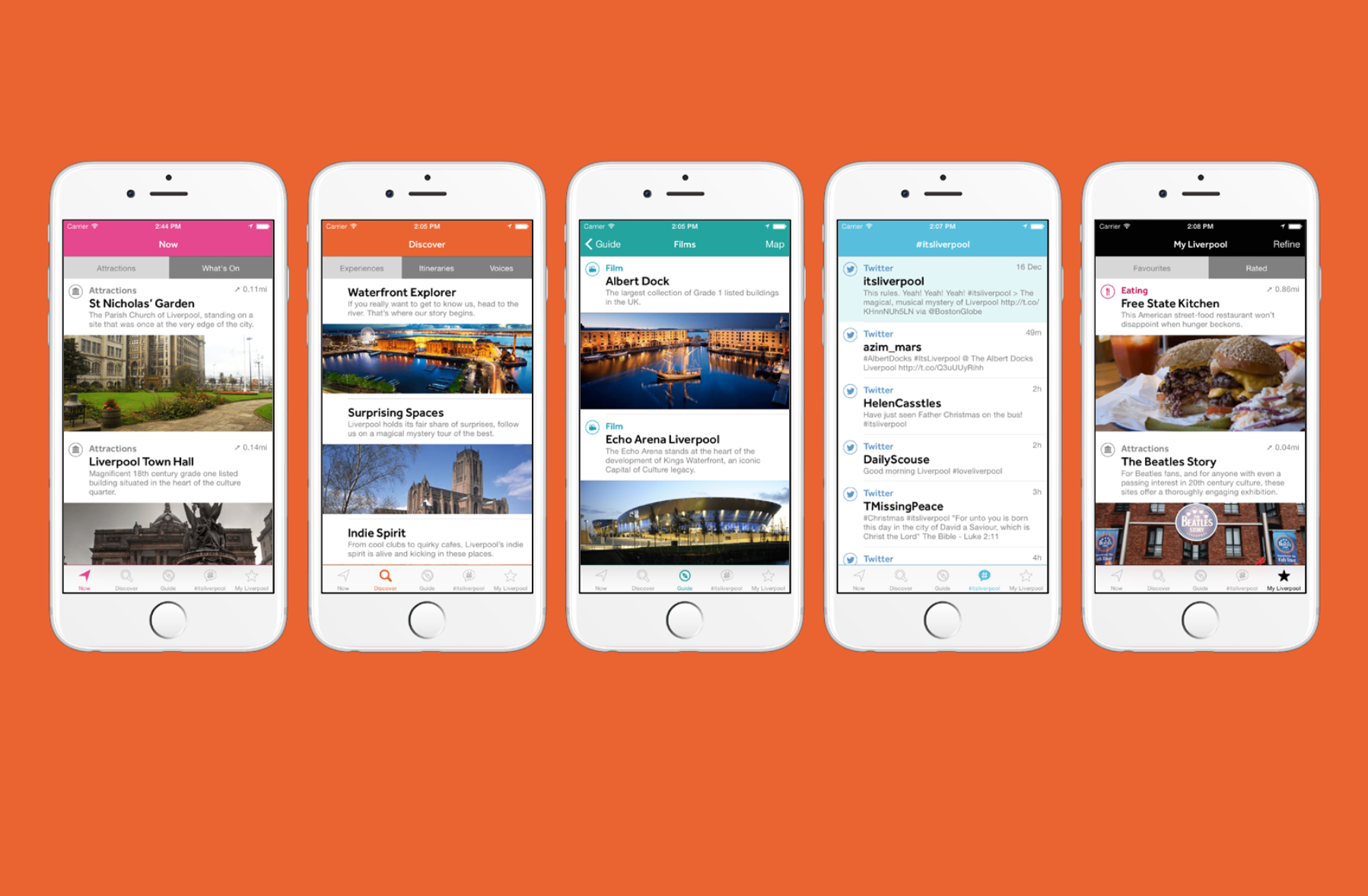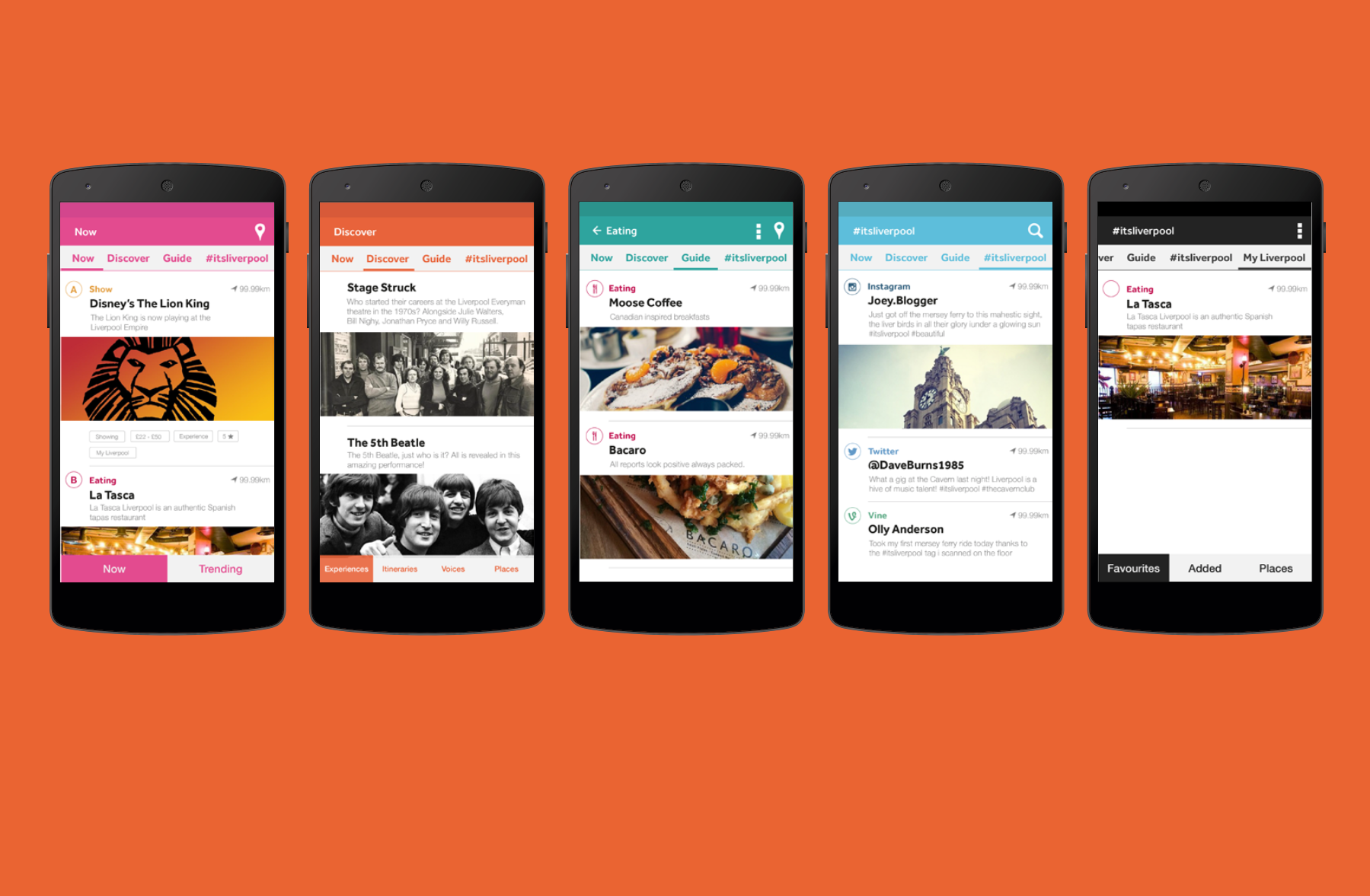 Adobe Illustrator, Prott.io, Layar
Ideation, Sketching, Rapid Prototyping, UX Design, UI Design, Visual Design
Northern Digital Awards 2016, Best App