Redesign the website of TalkTalk's business and MyAccount.
Improved bounce rate by 8%.
Average page views up 98% per month. 
Search function use has dropped 62%.
Product page views up 46%.
30% Increase in MyAccount sign ups.
TalkTalk Business' and MyAccount platform had become visibly outdated and its UX needed a massive overhaul. They came to us to redesign their online experience. Primary users being business owners, users needed to find packages to suit them and their businesses as quick as possible. 
With an incredibly restrictive colour palette that consisted of 4-5 colours and an even more restrictive set of atomic UX and UI guidelines set out by TalkTalk I had to create a look and feel that suited the users needs. 
I decided to take advantage of their brand assets and icon suite to make larger buttons to speed up the selection process as well as adding to it with more illustrative iconography and then applied this across the UI on the entire site to make a consistent language for users.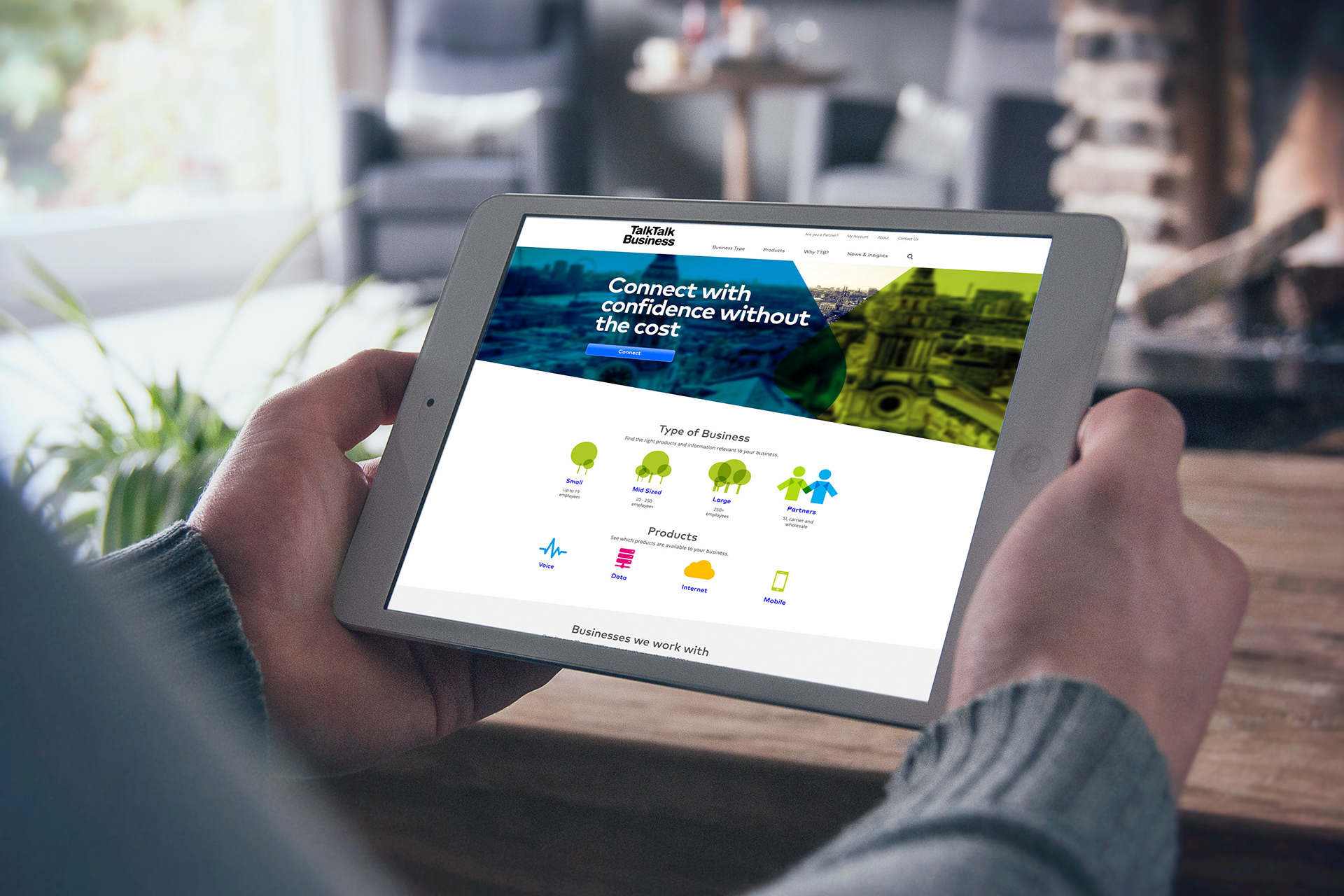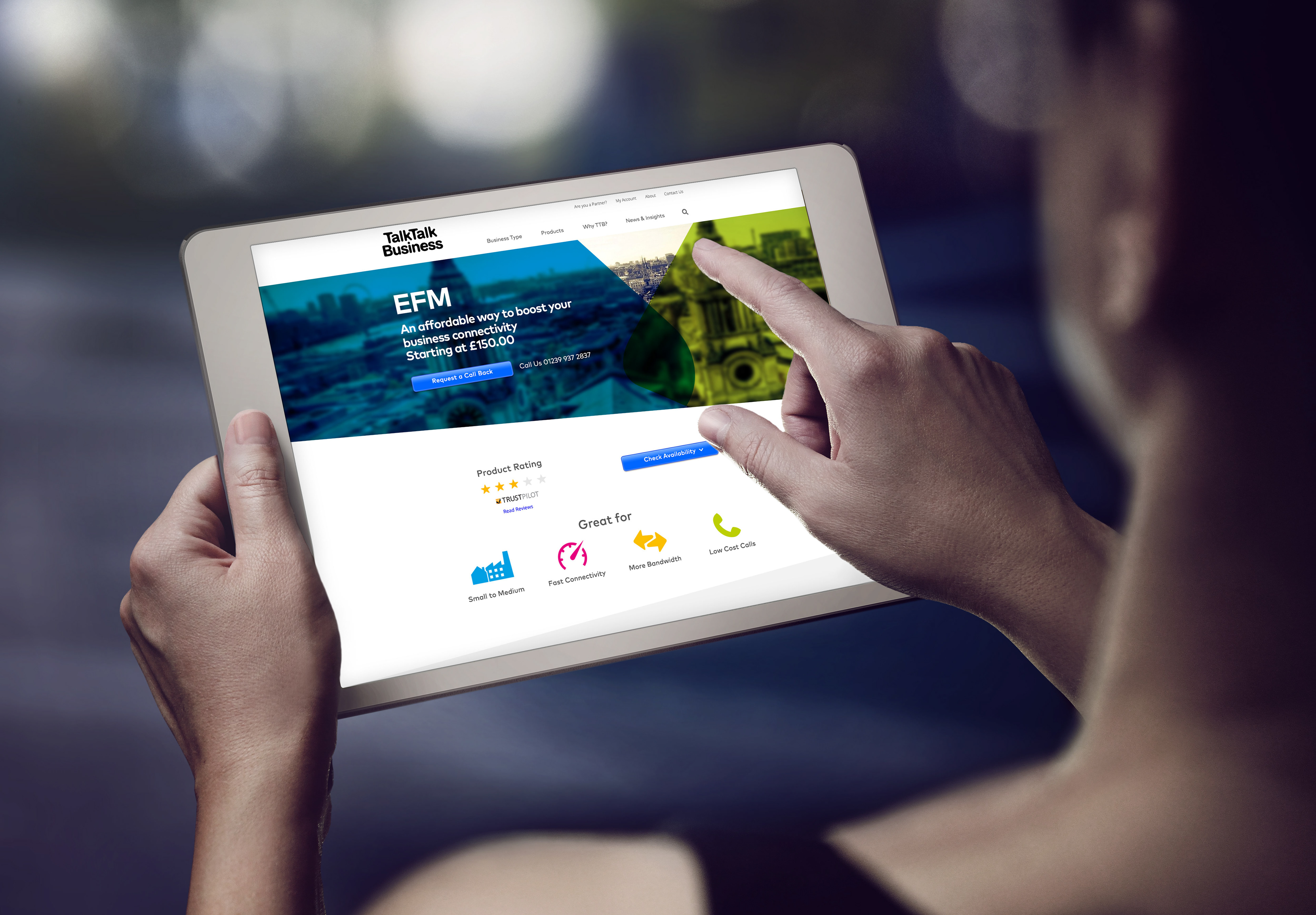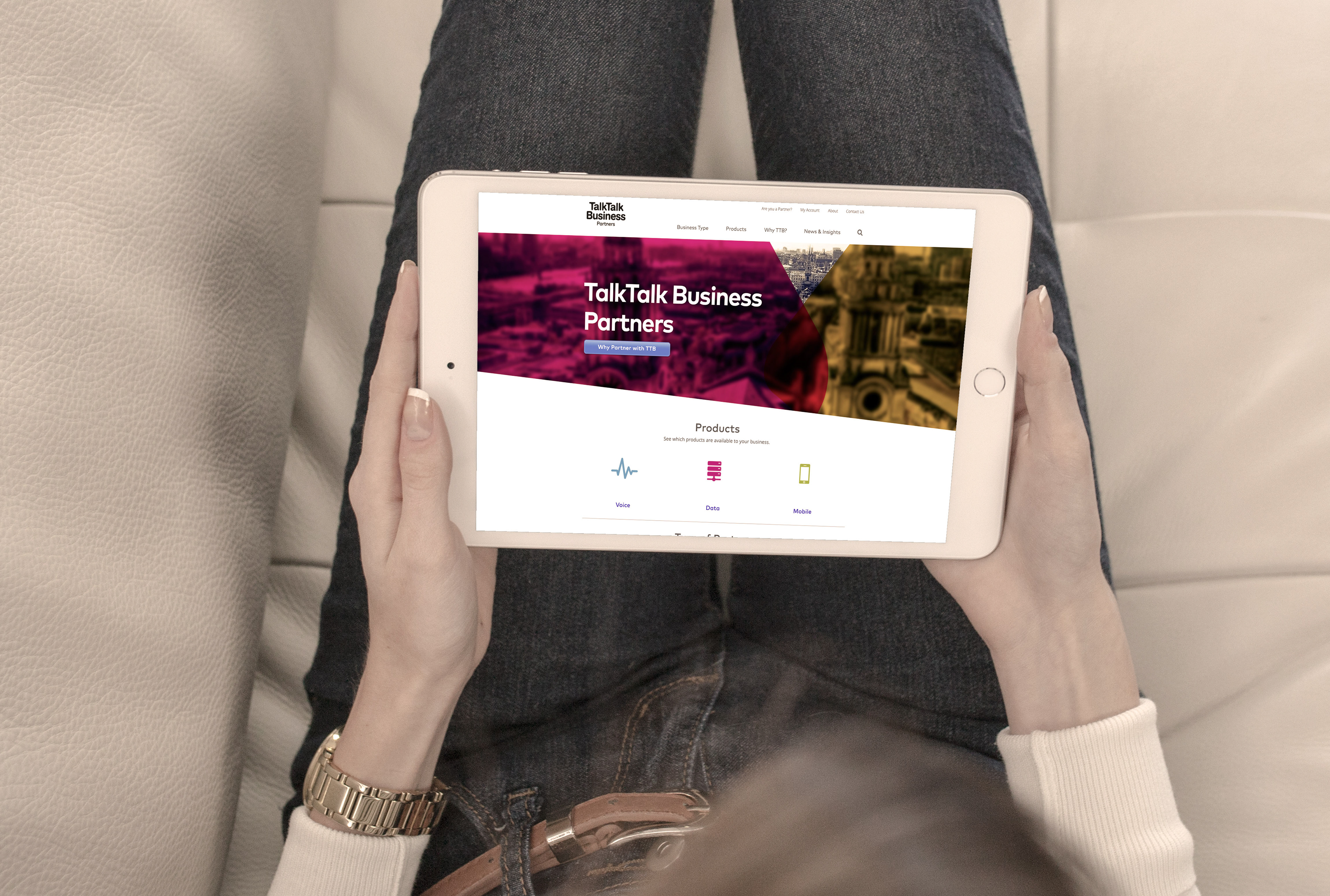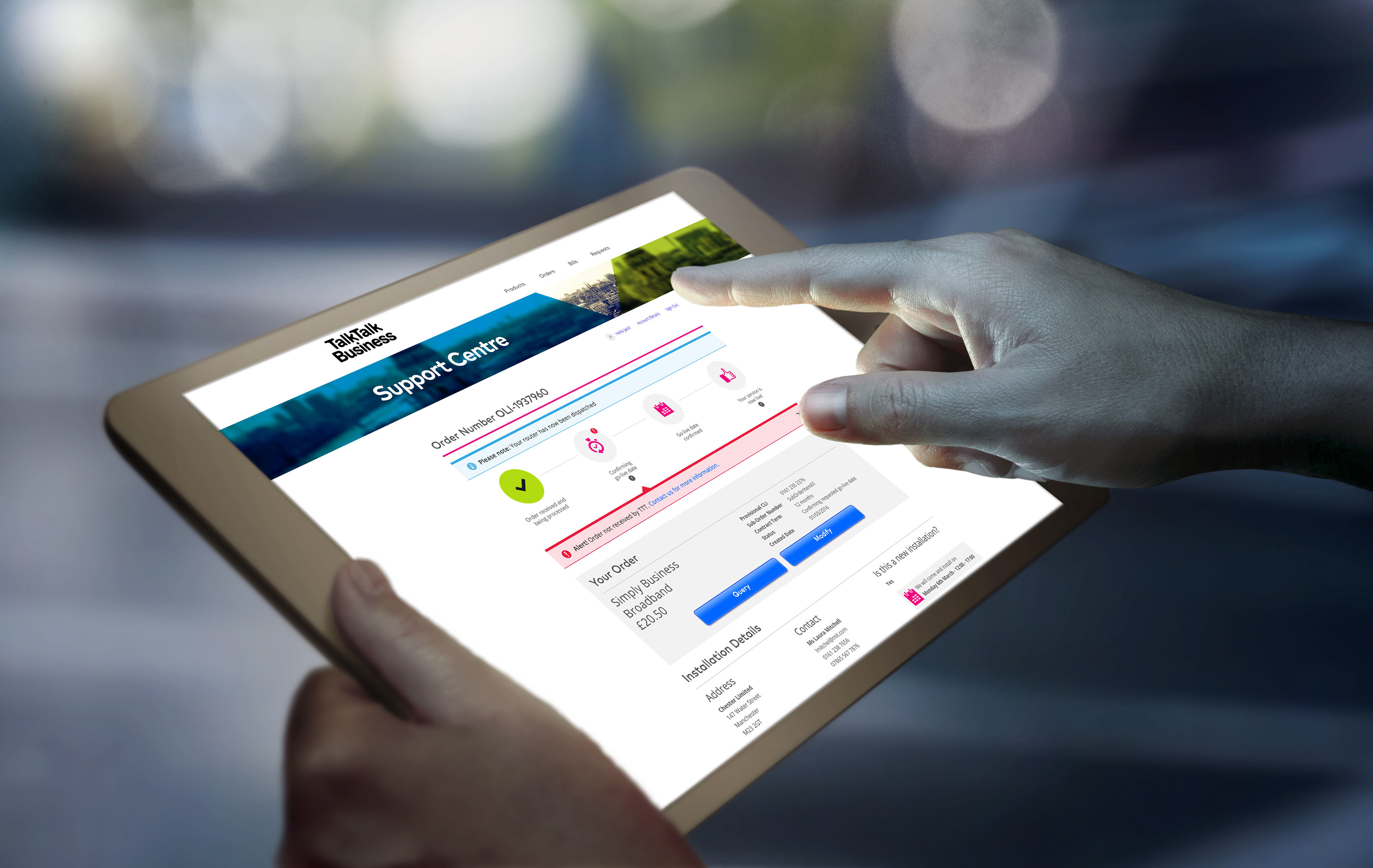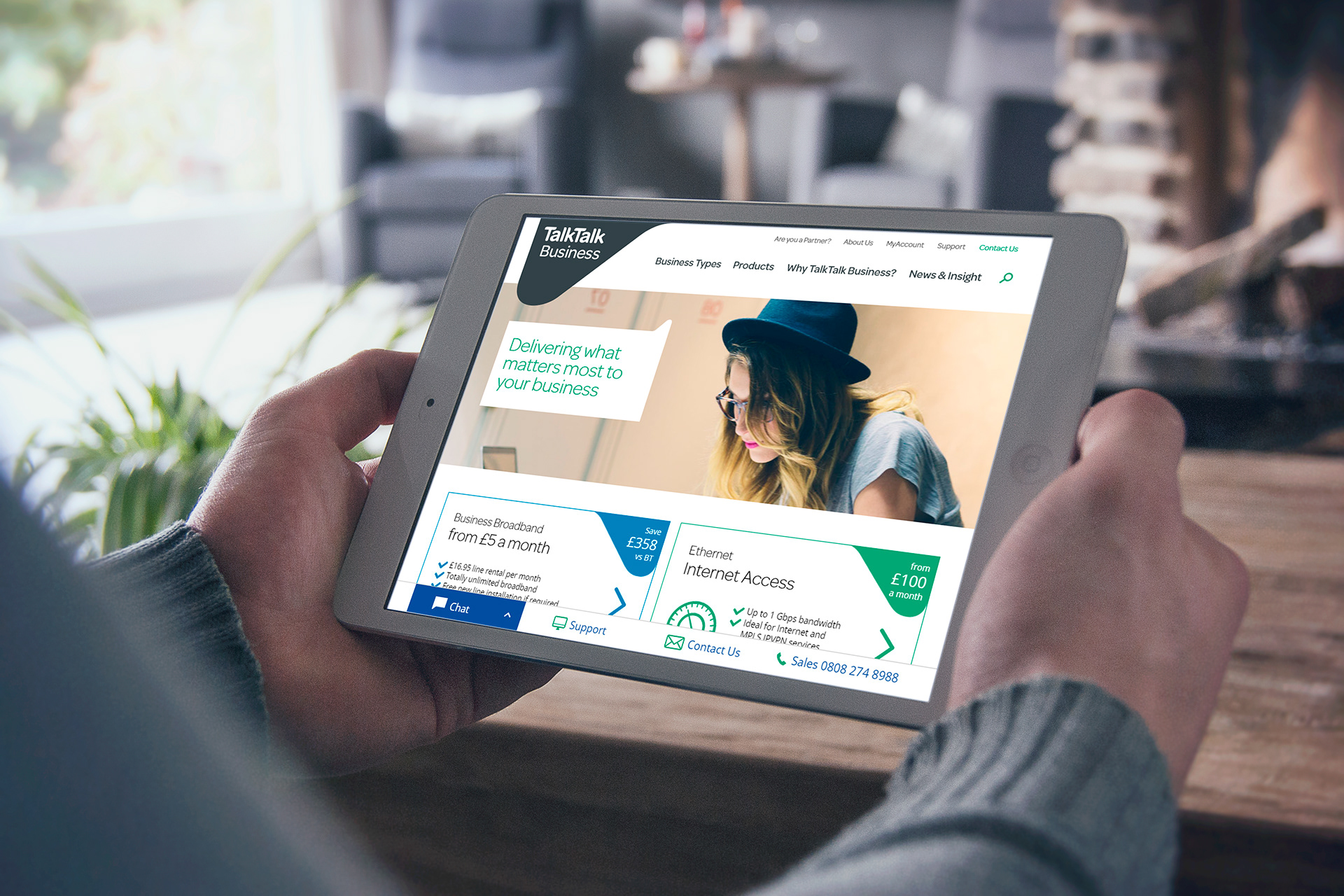 The restrictions that where so tight that it restricted the design in some places sparked a rebrand across the TalkTalk Business side, this was later applied to the site in place of what is seen above, this can be seen at www.talktalkbusiness.co.uk.
Axure, Adobe Photoshop, Adobe Illustrator, Invision 
Sketching, Prototyping, UX Design, UI Design, Visual Design